Services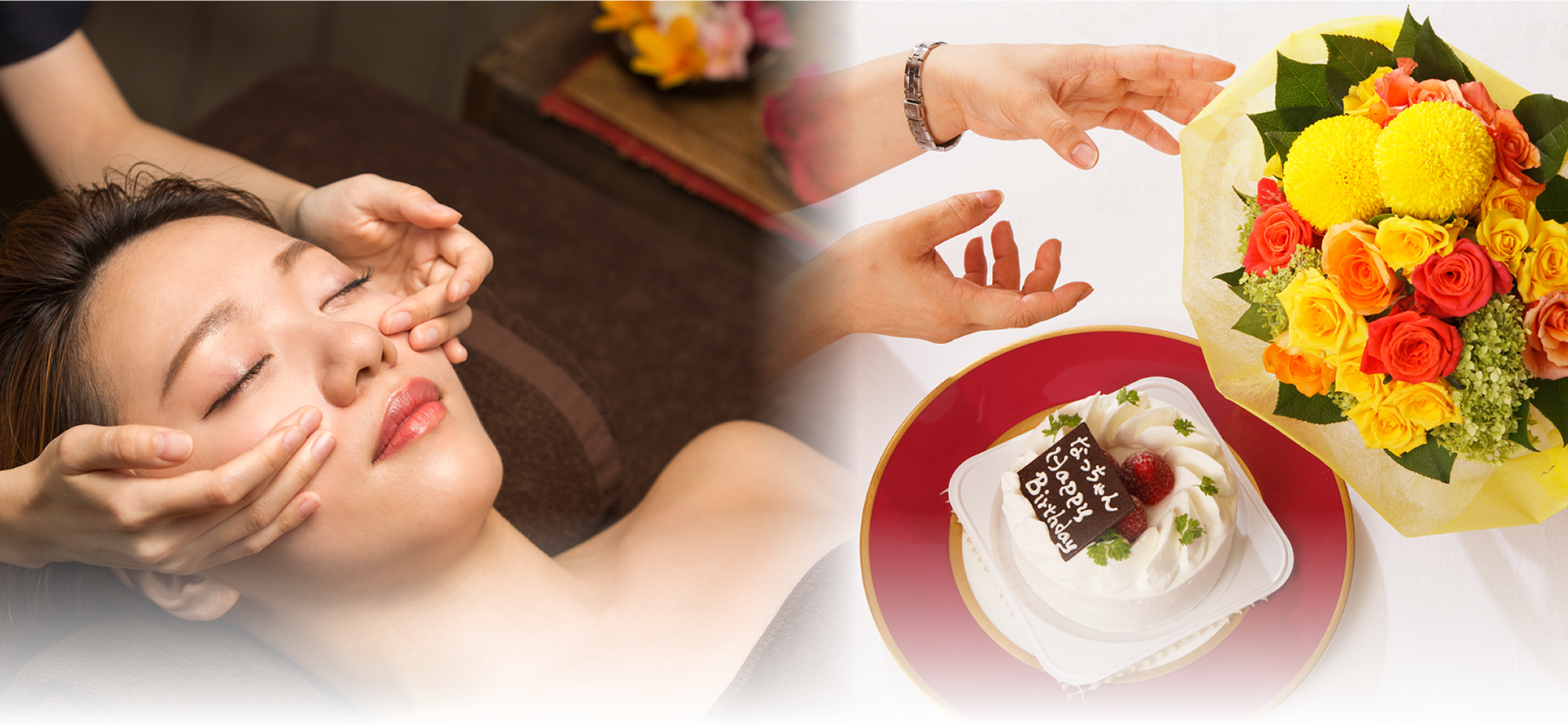 Beauty treatment
After a hot spring bath, you can have a private beauty treatment in your room!
A professional esthetician will come to your room.
Massage, foot soles and pelvis adjustment are also provided.
Facial treatment
Body treatment
Massage

Each for 5,290 yen~
Souvenir
... for birthday or anniversary
Bouquet

2,300 yen~
Cake

3,450 yen~
Gift ticket
Would you like a room ticket for a gift?
We accept by phone. Feel free to help yourself.